BARBARA HAYES
(Julia Watson)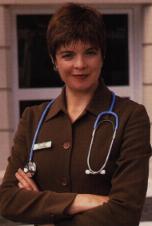 Dr. Baz Samuels appeared in the first series of Casualty, as SHO. She had a series of one-night stands, not wanting to get involved with anyone as she thought it would wreck her career. But Charlie Fairhead managed to persuade her to start a more lasting relationship. Baz was shocked to discover she was pregnant by Charlie, and had an abortion without telling Charlie until it was over. Charlie was angry when he found out but Baz was adamant that she had made the right decision. By the end of the series they were back together again and by series 2 they appeared to have moved in together, but in the first episode of the series Charlie found a note from her saying she had left him.
A few years later, at the end of series 9, Baz returned to Holby A&E to act as locum in Mike Barratt's absence. By this time she had been married for five years to Peter Hayes. Things between her and Charlie were very awkward. When a madman blew up the hospital at the end of the series, casting Baz as the villain, she turned to Charlie for comfort and they resumed their affair.
Baz took the post of senior registrar in the department at the beginning of series 10.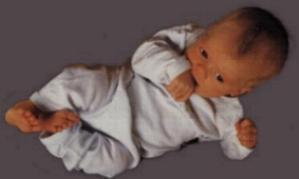 She and Charlie ended the affair after a few months as Baz was unwilling to leave Peter, but she later left her husband when she found she was pregnant with Charlie's child. She and Charlie were friends again by the end of series 10, and the beginning of series 11 saw them living together and the birth of their son, Louis Charles. She and Charlie got a shock when Louis was brought into Holby A&E by his nanny Margaret, which worsened when they discovered that Margaret, suffering from Munchausen by proxy, had tried to kill Louis. Luckily little harm was done to Louis.
By the beginning of series 12, Baz had been promoted to junior consultant, and after Jack Hathaway left, was asked to take on the full consultancy post.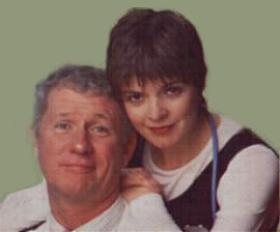 By this time her relationship with Charlie was falling apart, and Charlie had eventually moved out. Baz was devastated when Charlie had a one-night stand with another woman. However, when she was taken hostage by an armed madman, Charlie was the one she called for help, and, scared that one of them would be killed, he told her he loved her and proposed to her. They married in the last episode of the series. Baz decided then that she would find a job at another hospital, saying, "I don't want hassles at work screwing us up, getting in the way." By series 13 she had taken a job in Birmingham and was living there with Louis, close to her family, with Charlie commuting at weekends.
When Charlie suffered a pulmonary embolism at the end of series 14, Baz nursed him back to health. Shortly after he had returned to work in Holby, Baz was offered a three-year post as Medical Director at a hospital in Canada. She accepted the post, leaving Louis in Charlie's care as she settled in. When Charlie took Louis to Canada, he discovered that she was dating a surgeon, Paul Devereux. Baz asked Charlie for divorce. Once he realised that by fighting for custody of Louis he may lose him altogether, Charlie gave up the fight, leaving Louis in Baz's care.