MARK GRACE
(Paterson Joseph)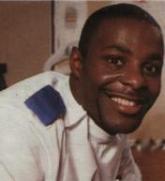 Staff nurse Mark Grace joined the Casualty team before the beginning of series 12. He started a relationship with Dr. George Woodman. During an operation by an old doctor who was slow and doddery, Mark got impatient and took over to do the operation himself. He then revealed to George that he had trained to be a doctor, but he performed an operation when staff thought he was an SHO; it went wrong, the patient died and he was thrown out of medical school.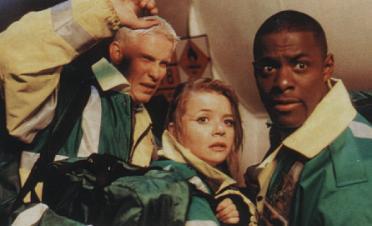 When Kate Wilson left, Mark applied for the post of charge nurse, but was narrowly beaten by Eve Montgomery. His relationship with George was on-off, as she was scared of commitment. During an "on", his ex-girlfriend Laura turned up and told him that he had a daughter, Jade. George was jealous of Laura, although Mark was only interested in Jade, and their relationship ended. Mark thought that Laura wanted to try again, but she told him she was in love with another man who didn't like children, and left Jade in Mark's care. In the last episode of the series, he and George decided to try again, taking things slowly. By series 13, however, they had split up again. In the first episode Mark was badly injured in an RTA and was unconscious for days. George hardly left him, but when he came round she did not let him know how she felt.
Mark started a relationship with Pam Wilson, an ex-prostitute he had treated twice. But the relationship ended as he could not trust her.
Something Sean said made him think about the career he'd thrown away and he decided to leave Holby to complete his training as a doctor; only Max knew. At the Christmas party Mark got back together with George and things were going OK until George found out from Max about Mark's plans. He said they could work things out, even though he'd be living somewhere else; she said they couldn't. Mark left to complete his training.