CHARLIE FAIRHEAD
(Derek Thompson)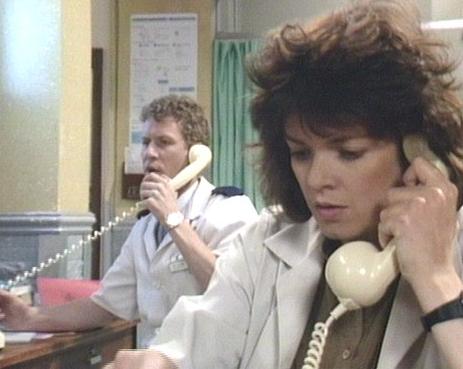 We first saw Charlie in the opening scenes of the very first episode of Casualty, driving to his yellow Beetle, with "Lover Boy" on his radio. Charlie was charge nurse on the A&E nightshift. Even in the first episode he was sort of flirting with SHO Baz Samuels; they later got together. Although Baz initially called it off after one night, they later started going out again. Baz became pregnant and had an abortion without telling him until it was over; at the end of the series they were back together and he invited her on holiday with him. By series 2 they appeared to have moved in together but in the first episode he found a note from her saying she had left him and left Holby.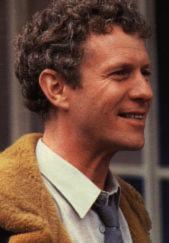 The first series showed Charlie's sense of humour and original principles (for example, not giving money to a charity for the children's hospital because he believed it was something the government should do).
In series 2 Charlie, on the rebound from Baz, slept with student nurse Karen O'Malley. He regretted it immediately and had to let Karen down gently. When Karen moved to a new job in London, she left him her phone number, but told him she didn't really expect him to call. During this series Charlie won £5000 on Premium Bonds but it was typical of him that he spent most of the money on a hip operation for his mum, and instead of buying a Cadillac replaced his clapped-out Beetle with a not-quite-so-clapped-out Land Rover.
At the end of series 3 Charlie asked manager Valerie Sinclair out to dinner but the relationship had ended by the beginning of series 4. Charlie was promoted to Clinical Nursing Manager at the beginning of series 4.
At the beginning of series 5 Charlie's best friend died, and he hit the bottle, but Megan Roach helped him to stop. He was badly injured in the last episode of the series after trying to help Megan, getting shot in the chest as he tried to get the gunman's wife out of the way. The team's reaction as they battled to save his life showed just what Charlie meant to everyone.
In series 6 Charlie had a relationship with social worker Trish Baynes but he was afraid of commitment. None of his relationships had lasted; his longest-standing relationship with a woman was his platonic friendship with Duffy.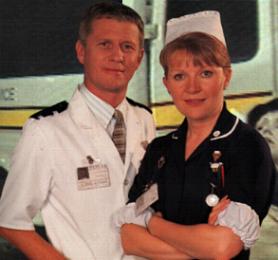 Did they ever want it to go any further? There was one kiss, under the mistletoe at Christmas in series 7, but that's as far as it ever went. Even this friendship came under strain during series 8; this started when Duffy thought he and Kenneth Hodges were more than just friends. Although Charlie knew Ken was gay, it took him a while to realise that Ken fancied him, even loved him. Charlie had to turn Ken down, but it had made him wonder about his sexuality. He and Duffy had more problems when Charlie was the last to know that she was pregnant and was going to give up her job. However, they hugged and made up on her last day.
At the end of series 8 Charlie was getting depressed because he was fed up with the system and because his 40th birthday was approaching. He almost resigned, saying he couldn't remember what had made him want to be a nurse, but after talking down a man with a gun he changed his mind. He even told paramedic-turned-manager Jane Scott that he fancied her, but nothing seemed to have happened because Jane had left by series 9.
At the beginning of series 9 Charlie applied for a job in management, but in the end he turned it down to remain in nursing. Baz returned to Holby towards the end of the series, now married. Baz wanted them to be friends but Charlie was still sore and they spent a lot of time bickering. However, in the last episode she sought comfort in his arms - and bed - when a bomb blew up the hospital.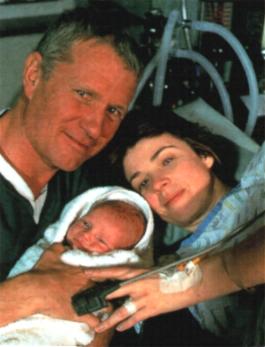 The on-off affair lasted a few months until they ended it when Baz refused to leave her husband. However, they became closer towards the end of the series when she left her husband after finding herself pregnant with Charlie's child .
By the beginning of series 11, they were living together and their son Louis Charles was born in the first episode . Worry over Louis' health later in the series - Louis' nanny brought him in then tried to smother him - caused him to be slightly tactless with a paranoid woman, who accused him of sexual harrassment. He was suspended from work until he was cleared of the charge.
During series 12, his relationship with Baz started to fall apart when Baz, trying to save his face, interfered with a decision he'd made at work. Things went from bad to worse, and Charlie moved out.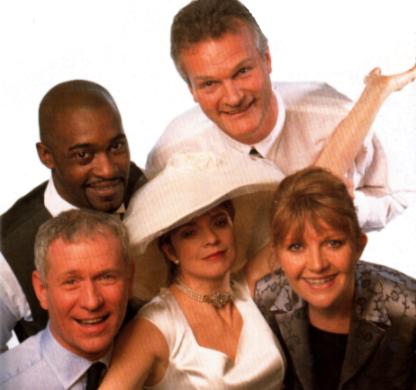 He had a one-night stand with Zoe Garrett, but Baz's reaction when she found out started him thinking about her again. On Valentine's Day, an encounter with an armed madman when they were both taken hostage caused him to declare his love for her and propose to her. He risked his life to save hers; they were eventually married in the last episode of the series, but not before Charlie had once again played the hero and got knocked down trying to save a patient from a guy mowing him down in an ambulance. Four of Charlie's closest friends from the past turned up for the wedding: Megan Roach, Duffy, Ash and Mike Barratt.
By the beginning of series 13, Baz had got a job in Birmingham and had moved there with Louis; Charlie commutes at weekends. We got a hint from a conversation between him and Duffy (now returned) that things weren't going too well at one point, and there was a moment at the end of one episode when we wondered if Charlie and Duffy would get together, but nothing happened, and Charlie said that he was going to spend Christmas with his family.
Charlie was worried when he heard that there were plans to close one of the two A&E departments and was shocked to discover that the CEO, Gary Milton, was going to back the other department as he had secured a post there. Duffy persuaded him to do something about it and Charlie leaked the story to the press. His actions worked and the Health Authority was forced to come to a decision, to keep both departments open.
In series 14, when Charlie found out that Duffy was having an affair with Max Gallagher, he was not happy. Duffy soon realised that he knew, and he told her to think about what she was throwing away. Duffy was angry with him for interfering, but called it off. When Max found out why, he told Charlie their friendship was over. He said that Charlie had only interfered because he was interested in Duffy himself. Charlie denied this, but was he protesting too much? Duffy later admitted Charlie had been right, and they were friends again. Charlie also made his peace with Max and helped him through the difficult time when his son Frank died.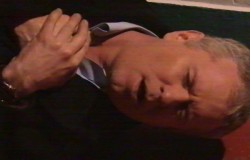 Charlie showed his people skills once again when he managed to persuade Leona, a drunk and a regular in A&E, to go to see the pshychiatrist. Leona agreed on condition that she could come to see him when she came for her appointments. In the last episode of the series, she came to see him; Charlie tried to avoid her but she chased after him. Charlie went into the Gents' and leaned against the door to stop her following him in. Suddenly he collapsed, clutching his chest, and fell to the floor...
By the beginning of series 15 Charlie was recovering from the pulmonary embolism which had caused his collapse, but was wondering whether or not he wanted to return to work. Baz had been nursing him in Birmingham but he had come back to Holby for some space. He befriended a woman by the quayside, who later abandoned her son with Charlie and attempted suicide. Charlie managed to find her in time and save her, going with her to Holby A&E for the first time since his collapse. He told Duffy he was going back to work, saying he realised he had the best job in the world.
Soon after he returned to work, Charlie had to look after Louis on his own for a while - Baz had got a new job in Canada and was moving out there. Charlie was unsure what he was going to do. Although he was nervous at the thought of taking care of Louis, he soon got into it and when the time came for him to take Louis to Baz in Canada, Charlie was distraught. On his return he had even worse news: Baz was seeing another man and wanted a divorce. Charlie realised he had to let go but soon decided he wanted custody of Louis. His solicitor warned him he was unlikely to win and it could cost a fortune, but Charlie was determined to go ahead. After an initial hearing, however, he was told that if he lost, Baz could prevent him from seeing Louis at all. Charlie decided it wasn't worth the risk.
Charlie was again picking fights with management throughout series 15, this time with new Critical Care Manager Dan Robinson. They seemed to disagree on almost ever point, and things came to a head when they had a big row in public after Charlie closed the department without consulting Dan.
At the end of the series, Charlie had to break the news to a heavily-pregnant Duffy that her husband Andrew had died. At the beginning of series 16, he delivered her baby after she went into labour while he was visiting her.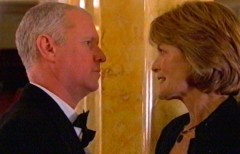 Not long afterwards, Max persuaded Charlie to go to a supper club, deciding it was about time he met someone new. Charlie was reluctant, thinking it was too soon after Baz, but Max pointed out that she hadn't wasted any time, and he decided to go. There he met Jan Goddard, who was new to the area and about to start a new job. They exchanged phone numbers, but the next day Charlie got a shock when he was introduced to the hospital's new Chief Executive - Jan. Charlie decided it wouldn't be wise to mix his personal and professional lives again and called a halt. Jan persuaded him to apply for the post of Clinical Nurse Specialist; when he was offered the job he made sure it had nothing to do with Jan and himself before accepting. It wasn't long before they got together, but with his principles and Jan's job colliding, the relationship was bound to be a rocky one.
When A&E was brought to crisis point by the Norwalk virus, Charlie, not wanting to abandon the department to go to a meeting with senior management, told Jan he was resigning the CNS post - he just wanted to be a nurse. During the crisis, when an MP's son died, it looked like Jan would have to take the blame and be forced into resigning. When the scandal about Max supplying drugs to his stepson was leaked to the press, Charlie defended Jan to Max, who thought she was behind it, and believed Jan when she told him she had supported Max. However, after Max's resignation, his replacement Harry Harper told Charlie that Max had in fact been pushed by Jan into resigning. Finding out the truth, an angry Charlie told Jan it was over between them.
In series 17, when Duffy's mother was brought into Holby A&E, Charlie abided by her wishes and did not tell Duffy. When Duffy found out, she was angry with Charlie. Duffy's mother was later brought in again, and before Duffy could get there, she begged Charlie not to resuscitate her. Charlie obeyed her wishes, to Duffy's anguish. Later in the series Charlie prepared to say goodbye to Duffy as she handed in her resignation to start a company with her fiancé Ryan Johnson. But when Ryan left Duffy, taking all her money, Charlie stood by her and asked Duffy and her family to move in with him when they struggled to find a new home. But Ryan turned up again, begging Duffy's forgiveness and offering her a new life in New Zealand, and when Duffy, to Charlie's amazement, agreed, he had to say goodbye to her once again.